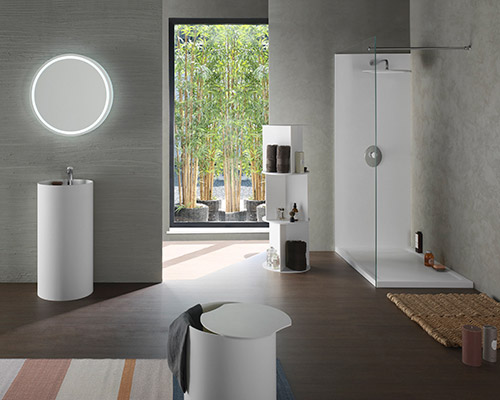 NAOS
NAOS WELLNES DESIGN presents a new interpretation of the contemporary bathroom made in DuPont™ Corian® and designs new scenarios following strongly emotional guidelines, which stands out for their attention to details and by technical expertise in the creation of a high quality environment.
NAOS WELLNESS DESIGN bathroom is a space designed by mixing together material, advanced technology and attention to ergonomics, and the result is a totally new space with products that expertly blend form and function.
All collections devote particular attention to the relationship between space, objects and humans; the minimal lines and innovative design are well balanced in each item to meet the current needs of living with an extreme attention to everyday actions.